As we approach the end of 2016, we reflect on our year. As a business focused on creating a positive community atmosphere and sharing the beauty of nature, we feel drawn to invest in our communities and support the continued conservation of nature. Travelers come to Alaska to experience it's majestic and breathtaking scenery. Nature and wildlife inspire, and teach the importance of protecting such sacred land for future generations. Every year a portion of our revenue is donated to worthy causes that invest in our communities and promote conservation of Alaska's backcountry. We are excited to share with you the programs supported this year by Base Camp Anchorage.
Alaska Trails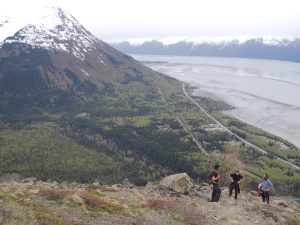 Alaska Trails mission is to support world-renowned sustainable trails through advocacy, education and technical assistance.
Their new program, Alaska Trail Volunteers brings volunteers to the park to address maintenance backlog on trails. This has saved the state money and trained citizens to be stewards of their public lands and trails. They are also collaborating with other organizations on mountain bike trails in the state.
We are excited to support Alaska Trails as they strive to make the wonders of Alaska accessible for all people without compromising Alaska's beauty, natural history, cultural integrity or landownership interests.
To learn more about Alaska Trails visit them at http://www.alaska-trails.org/
Great Land Trust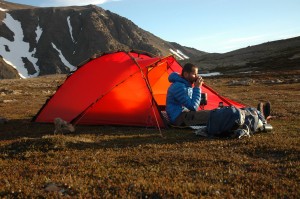 Great Land Trust helps conserve valuable lands like wetlands and waterways, as well as salmon spawning streams. Since 1995, GLT has conserved over 40 miles of wild salmon streams, 9,000 acres of land, 5,000 acres of wetlands, six historic homesteads, and an 80-acre farm in Trapper Creek home to hundreds of migratory cranes. GLT also works in conjunction with private landowners to ensure the conservation of lands and waterways. Their goal is to also enhance public access to the outdoors including parks, access points to the Chugach State Park, and trail building projects. You can learn more about Great Land Trust at http://greatlandtrust.org/
Beans cafe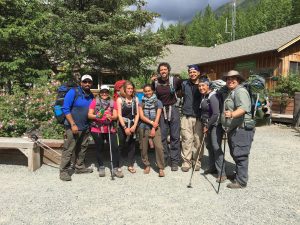 Bean's Cafe provides shelter, meals, and assistance for those in need. When people are under difficult times, Beans Cafe has been a blessing to many. They also recognizing that too many children were going hungry in the city of Anchorage. As a result, they created the Children's Lunchbox to help feed children in need throughout the city. Beans Cafe was founded by Lynn Ballew, a pro- fessor and humanitarian. She and her daughter, nicknamed 'Bean', moved to Alaska in 1978 and immediately began to seek the help of the community to start her shelter, which she named Bean's Cafe. To learn more, visit them at https://www.beanscafe.org/
Carpe Mundi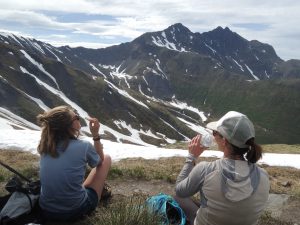 We strongly believe in the positive impact traveling has on our youth. Every year Carpe Diem Education provides transformative experiential education to students throughout the United States. Students take a semester to travel in a region of the world to learn about themselves and the world around them.
First generation college students often do not have the resources to take advantage of this opportunity. In 2009, Carpe Mundi was established to provide scholarships and mentorship for first generation college students in the Portland area. To date 100% of Carpe Mundi students have completed or are working towards college degrees. To learn more about Carpe Mundi, visit them at https://www.carpemundi.org/