Thank you for supporting our hostel by booking direct.
Our hostel is open seasonally from May to September.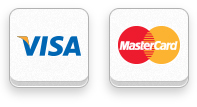 4 bed dorms (Female or mixed) $29-32

Private room: queen size bed (1 to 2 people) $72

Price varies by day of the week and time of year. Click below for specific rates.
Email us with questions at bookings@basecampanchorage.com

Our hostel is tailored for travelers visiting Alaska. We have a 5 night maximum stay. Contact us ahead of time of you desire to stay longer than 5 days. Alaska is a large state and many sights require staying overnight in other towns. Visit our "Things To Do Tab" for information on itineraries and places to visit.
We are a community driven hostel. We enjoy good conversations but we are not a party hostel. Our quiet hours begin at 11pm.
Guests must own an international passport or major credit card. You can pay in cash upon arrival or use your credit card with a $2 processing fee.
Cancellations require 24 hours advanced notice. You will be charged the first nights stay if your reservation is not cancelled within 24 hours of the arrival date.
No children 12 or under, ages 13-17 yrs must be accompanied by an adult.